Gardens are now being viewed by homeowners as an extension of the home, with many choosing to build garden rooms and verandas to create extra living space. However, individuals can become confused as to the technical phases that are needed when building a garden room or veranda. In fact, many individuals can become incredibly concerned that the work will be destructive and timely. The reality is that building a garden room, or veranda, is incredibly efficient and will not create too much of a disruption regarding your daily avidities at home. Below we outline some of the technical phases that are needed during the planning and build when creating garden rooms and verandas.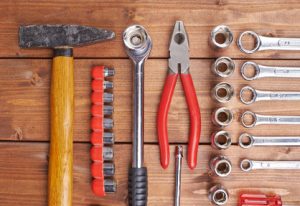 The size of veranda or garden room
The size of room is very important and this is really the first stage of the planning process. You need to carefully consider where you wish the room to be and how much space it will take up in your garden. Gardens come in all shapes and sizes and therefore so do garden rooms. Many garden rooms will be sold as standard sizes, but it is also possible to create a bespoke garden room that fits the contours of your garden.
Drainage and gutters
This is a very important phase of the installation process. All garden rooms must have adequate drainage and guttering installed. Stranded gutter sizes are 3mm in thickness and ensure a stable gutter system. Of course the way in which the guttering looks is also of importance, with many drainpipes being hidden within the garden room's post structure. Although guttering can be hidden, many home owners also opt to have decorative gutter covers to enhance the overall look and to make it appear more aesthetically pleasing.
Type of roof
As well as the size of garden room and guttering, the roof of both the garden room and veranda is also very important. There are many different styles and martials of roof to choose from, that can truly personalise your outdoor room. Toughened glass is one option and is preferable for those who have a small or dark garden. Clear polycarbonate also allows light into the space. In direct contrast, when you wish to block out the sunlight, then opal polycarbonate is the best choice. Another roofing material that is popular with both garden rooms and verandas is IR clear polycarbonate, that allows light in while repelling heat.
Lighting and creating heat
A very important technical phase is that of installing lights and heating. You don't necessarily need lights or heating, but they can enhance your outdoor space and make them accessible throughout the year. Remote control LED lights can be installed into the ceiling, and heaters can be mounted onto the walls for added heat during the cold Autumnal and Winter months.